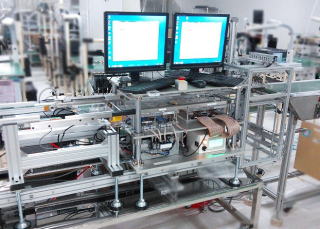 "Inline ROM program and function testing device"
8Ch is simultaneous ROM program and low-cost in-line device that realizes high-speed ROM writing and function testing of the production board by 8CH simultaneous function tests.
<Device Overview>
· Loader by the conveyor system
· 8CH ROM Programer
· 8CH Function inspection equipment (consisting of microcomputer and PC)
· Vacuum device according to the good take-out mechanism

---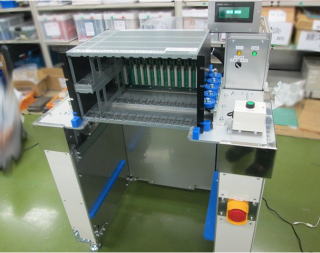 "Continuous function testing device"
This apparatus was realized unmanned test by causing the substrate to take substrate inspecting several hours per one are plural continuous inspection.
---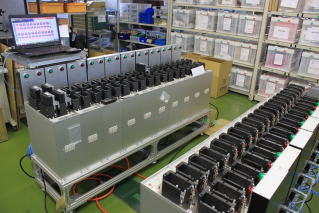 "Aging equipment"
Is a device that aging the 80 pieces of EPS at the same time on a single management PC and 20 units of aging equipment.
All aging behavior is controlled by the microcomputer.

---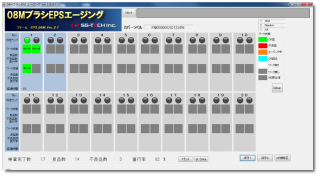 ・Aging management PC screen
To manage the aging state of the device 20 units / 80 pieces of EPS.
---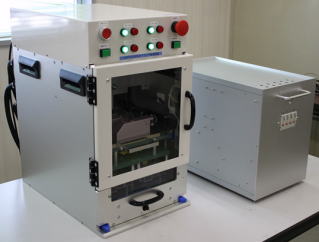 "Aging equipment"
Pin board press type
It is a device that aging 64 EPS at the same time on a single management PC and 16 units of aging equipment.
Also performs control and data acquisition by the aging behavior and at the same time CAN communication.

---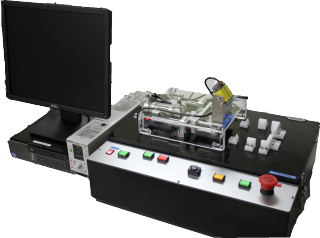 "Function testing system"
Function in product inspection after mounting is inspection and circuit device for performing an open short inspection of.
It has become a fixture of the structure to contact to the connector section for the finished product inspection.
Also it carried out at the same time inspection carried out management in the post-process equipped with a two-dimensional code reader.
(Outflow prevention function of the untested product)

---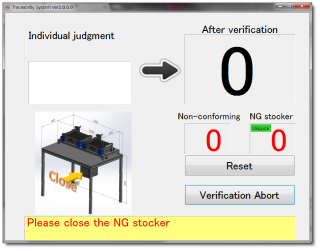 "Traceability system"
This is a system that collects the inspection performance to check if it had been conducted without omission inspection of each process.
(To prevent the outflow of centralized management and non-inspected and defective test results.)

The database is freely also data export to MS-Excel, etc. using the SQL Server.
---