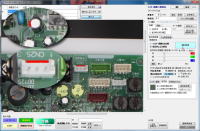 T-1000Software package
It is capable of operating inspection software in WindowsXP / 7/8.
It is available from a minimum configuration of a USB camera and WindowsPC.
Also cooperation with the device, which was produced by the customer order to be inspection performed and the results obtained by the external trigger if adding the optional I/O unit is also possible.
---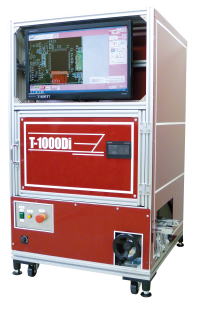 T-1000Di(tabletop inline)
Tabletop type of in-line standard inspection equipment
· Windows8.1 Pro 64Bit
· Camera 10 million pixels / color camera two
· M size board correspondence (custom to the L size is also available)

Major electrical manufacturers, other have introduced performance of the substrate mounting manufacturers like.
Applications: hand insertion parts of polarity, reverse insertion of the connector, part number check, etc.
Also available customized based on the standard machine tailored to your needs.
---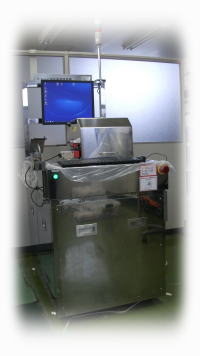 "Semiconductor silicon wafer transport carrier measuring instrument"
For Major car builders
It is a device to perform the measurement of distortion due to aging deterioration of the silicon wafer transport carrier.
The camera uses four black-and-white camera at 500 million pixels.
And to check whether the transport carrier to measure the distortion of each measurement point while lifting by the ROBO Cylinders are in the acceptable range.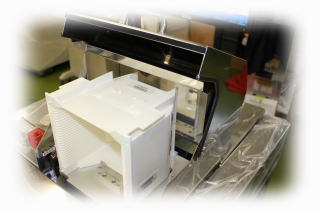 ---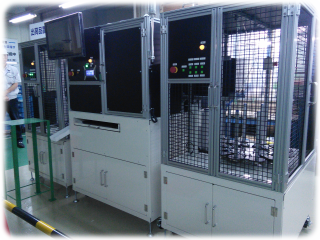 "Car parts inspection equipment"
For part processors
It is an automatic inspection system equipped with a loader and unloader.
Mainly performs detection of defects and raw goods of chipping of a metal such as processed products.
Also it takes advantage as accumulated traceability data captured images at the same time.

---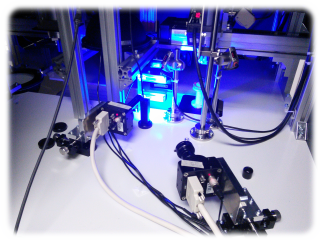 <Configuration Overview>
Line scan camera four
Two area camera
Ten ROBO Cylinder
PLC 3 units
Windows7 Pro 64bit

---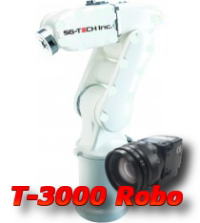 "T-3000 Robo series"
In the T-1000,2000 series it is possible inspect the support the three-dimensional camera motion that can not be corresponding target from all directions.
Example) float inspection (parts from the substrate side, tilt) / height difference of a component inspection / resin molded article of the shape inspection / metal workpiece shape inspection, etc.
---
---
---